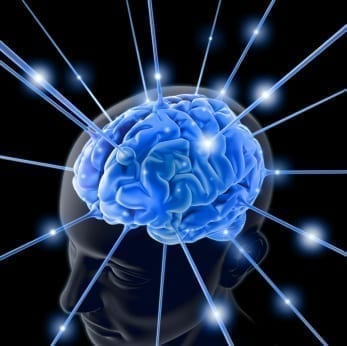 We are now offering patients unique and previously unavailable treatments for many chronic conditions.  Our three pronged approach includes: biomechanical, neurological and biochemical assessment and treatment of your health.
The typical assessment by a doctor, massage therapist or physical therapist, will usually only approach your problem from one perspective (biomechanical/orthopedic, neurological, or biochemical/metabolic).  Often this singular and narrow approach fails to address the multiple factors that contribute to hard to treat  conditions and cases like fibromyalgia, peripheral neuropathy, chronic back and neck pain, migraines, difficulty losing weight and the inability to maintaining high energy levels.
It is my experience that if you want to make long-term changes in hard to treat cases and conditions, you have to approach the problem from many different perspectives.  Our approach to your health encompasses all of these components, so that we have the best chance of helping you get better. Neurologically, your brain health and it's ability to normally receive input and stimulation from your environment (sight, sound, smell, taste, touch, hot/cold, vibration, pain, body position, etc..) has a profound influence on the health of your autonomic nervous system (sympathetic/parasympathetic)  function.1  Loss of your brain's ability to receive normal and balanced input is most commonly the result of chemical, physical or emotional stress that damages nerve pathways in the brain.1  Damage from stress to the nerve pathways in your brain is called "transneural degeneration."1 Transneural degeneration results in a loss of normal impulse (nerve firing) between the different areas of your brain (cerebellum, thalamus, cortex, mesencephalon, ponto medullary reticular formation, intermediolateral cell column, parasympathetic nervous system) that normally communicate and work together.1  The loss of normal brain impulse frequently causes loss of the normal regulation and balance in autonomic nervous system function.1  Loss of bilateral (because you have two halves) balance in nerve impulses between these areas of your brain can result in many of the symptoms associated with chronic pain, hormonal and autonomic nervous system dysregulation.1  I commonly find that autonomic nervous system dysregulation is a major problem in patients with fibromyalgia.
In addition to addressing your health from biomechanical/orthopedic, biochemical/metabolic perspectives, we use functional neurology to balance nerve impulses in the weak areas of your brain. Functional neurology works because of neural plasticity, and your brains ability to strengthen and rewire the mesh of nerves that allow communication between the different areas in your brain.  Our functional neurological approach, in combination with the biomechanical and metabolic treatment of your condition is what sets us apart from other doctors in the area. Our unique approach is what has allowed us to help hard to treat cases, like many of the conditions listed below.
Conditions that have benefited from this type care include:
Chronic back pain
Chronic neck pain
Chronic Sciatica or leg pain
Spinal Stenosis
Failed Back surgery syndrome
Chronic shoulder and arm pain
Fibromyalgia (FMS)
Balance Disorders/Dizziness

Numbness/Burning/Tingling
Migraine or chronic headaches
Hand or foot pain
Restless Leg syndrome
Insomnia/lack of sleep
Tinnitus/ear ringing
Carpal Tunnel Syndrome
Chronic fatigue syndrome (CFS)
Peripheral Neuropathy
To find out if you or someone you know could benefit from our treatment, call our clinic at (828) 324-0800, or email us at drshook@alliancechiropracticcenter.com with questions or for an appointment.  Dr. Shook is available for phone consultations at no charge, but you must call in advance and schedule a time for your call.
Beck, Randy.  Functional Neurology for Practitioners of Manual Therapy. Philadelphia, PA: Churchill Livingstone, 2008.
**You must contact us in advance for an appointment due a limited number of available time slots.  We are currently have a wait of one to two weeks for appointments.**
THIS INFORMATION IS PROTECTED BY COPYRIGHT AND IS NOT AVAILABLE FOR DUPLICATION.  WE DO RANDOM SEARCHES FOR THIS MATERIAL ON THE INTERNET.  IF FOUND, YOU WILL BE CONTACTED BY OUR ATTORNEY. THANK YOU FOR RESPECTING OUR TIME AND WORK.
Filed under: Allergies, Auto-immune disorders, Car Accident, Chemical Sensitivity, Chemical Stress, Chronic Fatigue, Chronic Pain, Disc Herniation, Dizziness, Emotional Stress, Fatigue, Fibromyalgia, IBS, Insomnia, Low Back Pain, Memory Problems, Migraines, Headaches, Neck Pain, Pain With Movements, Peripheral Neuropathy, Physical Stress, Poor Posture, Restless Leg Syndrome, The Role of Stress, Uncategorized, Weight Loss Tagged: | Alliance Chiropractic Center, back pain, chiropractic, Chiropractic Manipulation, chiropractor, Chiropractor hickory, Chronic Back Pain, Chronic Fatigue Immune Dysfunction Syndrome, Chronic Neck Pain, disc herniation, Fibromyalgia, Fibromyalgia Hickory, Fibromyalgia Syndrome, fibromyalgia treatment, headaches, hickory, hickory chiropractic, hickory Chiropractor, insomnia, irritable bowel syndrome, migraines, Natural treatment fibromyalgia, nc, neck pain, Numbness, Pain Relief, Peripheral Neuropathy, pinched nerve, Restless Leg Syndrome, Slipped Discs, Spinal Stenosis